Slate is not just a place to get a good workout -it's an uplifting and diverse community. The backbone of Slate is made up of all the people who come through its doors everyday. Slate is filled with people from all backgrounds and professions and we welcome you to bring your experiences and passions when you join!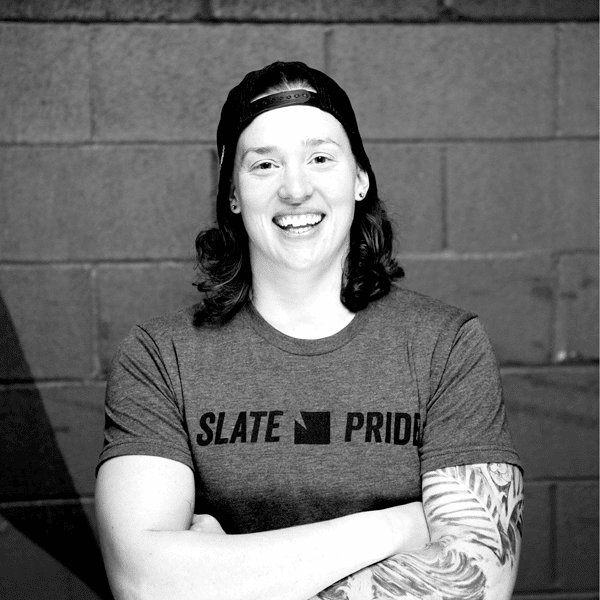 I honestly believe I have the best job in the world and my friends tell me I'm living the dream. I run this small business with the vision of creating a space for individuals to work hard, to have fun, to connect and relate to one another, and always feel safe. I teach people how to move properly which provides them the tools for lifelong fitness.
Born and raised in Seattle, I grew up participating in every team sport available. I draw on my positive experience in team sports to foster a thriving community at Slate Strength & Conditioning. As a community we focus on functional, whole body fitness that is accessible to all people no matter their current level of fitness. These are the things I value at Slate and guide me as both an owner and a coach.
As a coach, I provide a safe path and lots of encouragement for our member athletes to surpass what they thought they could achieve mentally and physically. This has translated to my client's lives outside of the gym. I believe that my knowledge and excitement will cultivate and inspire a fun, fit and healthy lifestyle for all of us!
Certified CrossFit Level 1 Trainer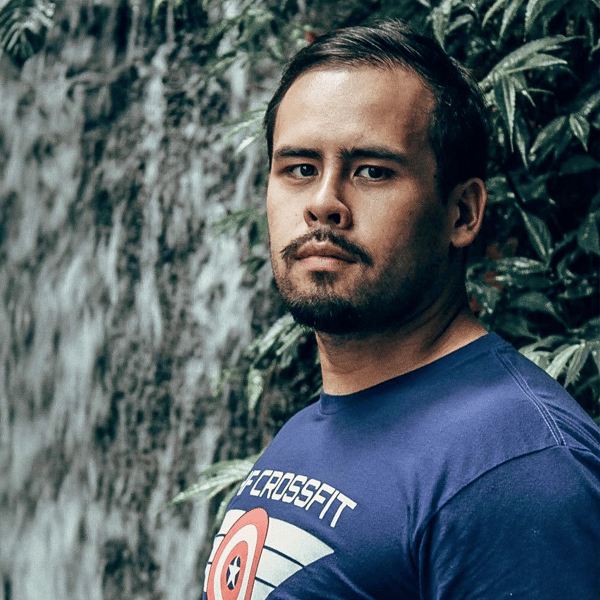 I have coached at Slate for several years and have used functional fitness and cross-training as a supplement in the sports-specific training that I use for youth wrestlers in the Seattle Area. Outside of Slate, I am a resident of South Seattle and most recently was on the wrestling coaching staff at Rainier Beach High School. My focus was athlete strength & conditioning and for the first time in the program's history we won the Metro League Title in the 2019-2020 season.
I am thankful to be part of the Slate Community that is rich in camaraderie & empathy. We are all cheering each other on, even if we have different goals in mind. When I'm not working out, I like to work on my craft as a fitness trainer by reading and watching topics of the constantly-changing strength & conditioning industry to stay ahead of the game. And I also like to make memes & eat burritos.
CrossFit Level 1 Trainer
NSCA – CPT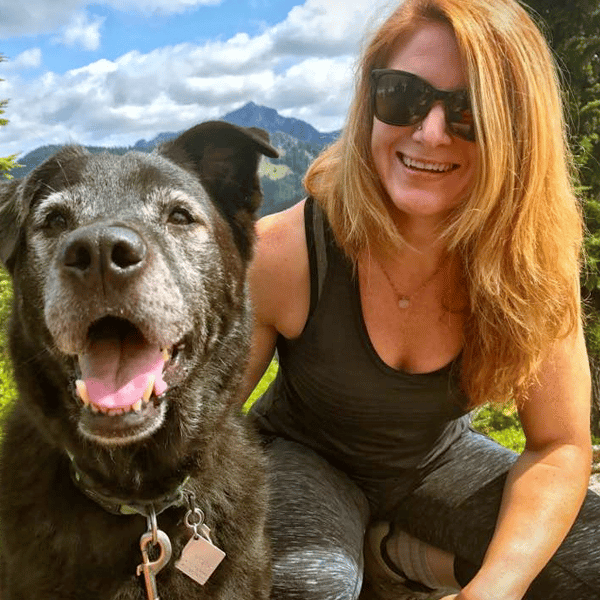 What I love most about Slate is the community. The bonds formed through struggle, sweat and sometimes a little blood extend far beyond the walls of the gym. Fitness is so much more fun and sustainable when you get to share it, and it helps to know that you've got a whole community of people in your corner who are always ready with a fist bump or a high five.
As a coach, my goal is to encourage building a solid foundation of impeccable movement first, and then work with each client to layer on intensity as is appropriate. I'm here to help you find your edges and push past them, and then celebrate yourself! Our approach is very adaptable – everyone can get an amazing workout and strive towards goals while working at whatever level is right for their own body, in that moment.
Slate is my happy place – a place where I can put in the necessary work to become a better athlete, person, coach and friend. Functional fitness is more than just the work we put in on the mats – it is about pushing ourselves in all dimensions to be the best version of ourselves.
Certified NASM Personal Trainer
CrossFit Level 1 Trainer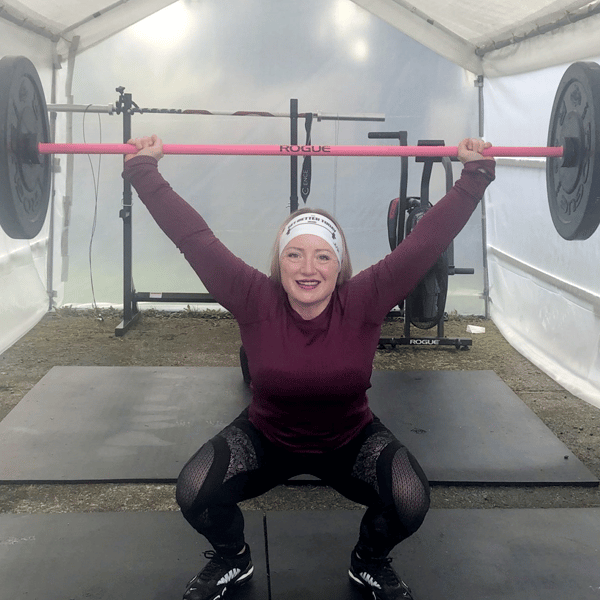 I began with CrossFit since 2012, where I learned more than throwing around heavy weights and technique, I found life-long friends and a strong sense of family.
In May of 2019, I decided to pursue my Level One certificate to further develop my knowledge of the sport, blending my love of teaching as well as my passion for functional fitness. I coach those very special people at the 5:30 AM class, and let me tell you, those peeps are the best way to start the day, and one of the reasons I get out of bed. (Love you guys- J)
When I am not at the gym, I am gallivanting around a high school with some pretty amazing humans. As a veteran special education teacher, my days are filled with laughter, love, and grace. I believe that making mistakes and giving grace is the most effective and beneficial modality to create life-long connections and learning.
It is my philosophy as an educator as well as a coach to model kindness, strong connections, passion and love in the classroom as well as the gym. Slate is the perfect forum and gym for this mentality and I could not be more grateful to be a part of this community.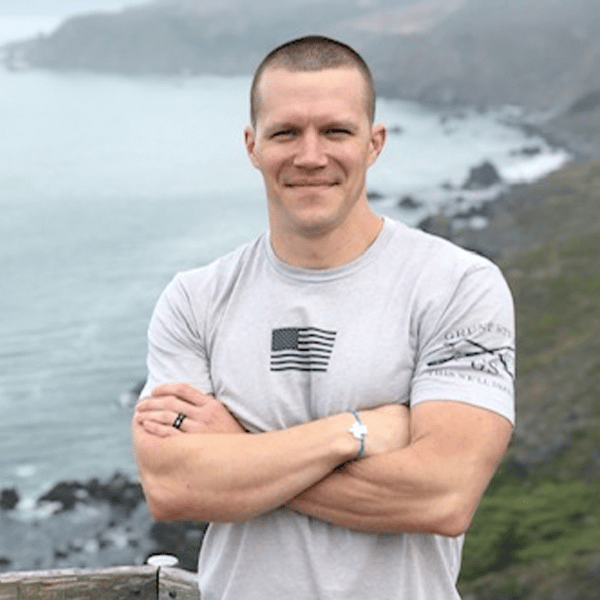 I'm originally from Louisiana, and my wife and I moved to Seattle in July of 2018 for her to begin residency through the University of Washington.
I've been coaching since 2016. Since then, I have loved watching people improve. I'm a huge fan of scaling appropriately and am well versed in various scaling options for all movements. I like helping people with barbell movements/cycling as well as game planning workouts. Meaning, I like helping you become your most efficient self so you can get the best workout possible.
I am a people watcher! I am a Physical Therapy Assistant by trade and therefore am always watching movement. If I can help you I will. I love when people ask me questions. I'm always happy to help.
I love the community you find at Slate.
My favorite type of workouts are work rest intervals.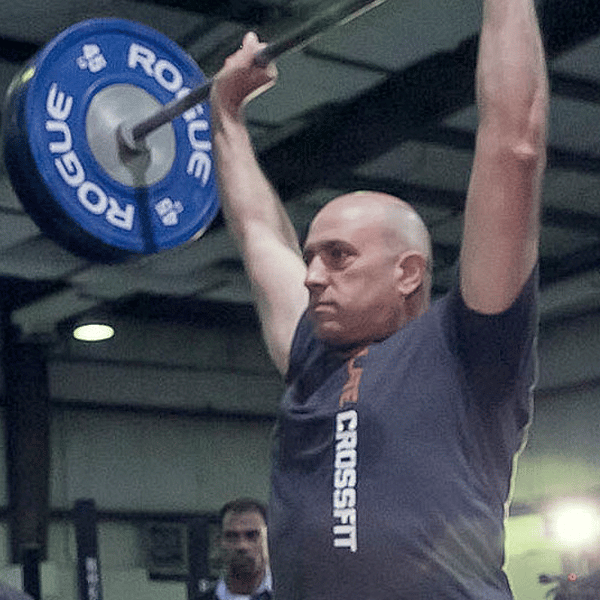 I am a military veteran and grew up in Northern California a long time ago. I started CrossFit using the main site WODs in 2011 and wandered into Slate in 2012. I passed the Level 2 certification in 2014 and again in 2019. I have CrossFit certificates in Gymnastics and Rowing. I am also a USA Weightlifting Level 1 coach and have taken the C2 Coaches course. My proudest moment in CrossFit is competing in the Open every year. I live in Seattle with my lovely wife and our two sons. I especially enjoy the months of July, August and September in Seattle.
CrossFit Level 2 Trainer
CrossFit Rowing
CrossFit Gymnastics
USA Weightlifting Level 1 Coach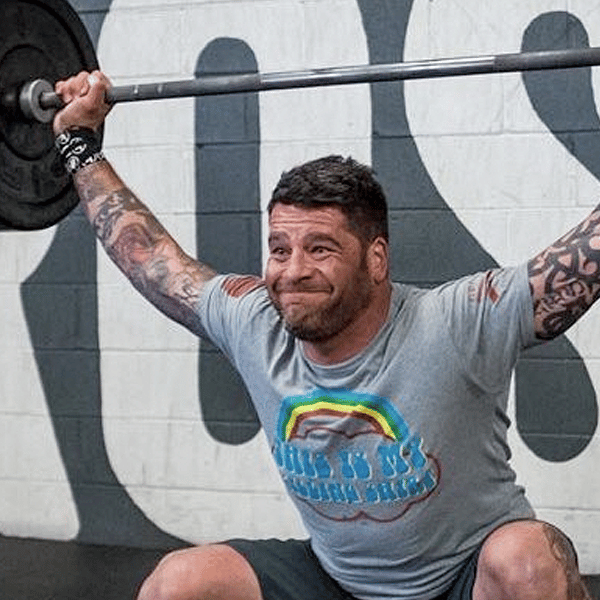 I was born in Eugene, Oregon and moved to Seattle in 1991 because of my enlistment in the Coast Guard. Seattle was only supposed to a 4 year stay but life has a way of showing you differently and I'm glad it did.
I have a 21-year-old daughter who is an amazing human and is a constant reminder of how important life and being happy is. I currently live in Shoreline a mere mile from the gym and work as a Labor Superintendent for an electrical contractor.
My journey to Slate started in 2013 when I realized I was 245lbs and couldn't walk up a flight of stairs without getting winded. At first, I tried the big global gym route which I just couldn't seem to get motivated and wasn't happy with my results. I read an article about functional fitness and my interest was sparked due to the community aspect and the friendly competition. The next day, I walked into Slate and never left.
I lost 40lbs and yes, I worked out and ate well; but the biggest part of my weight loss was due to the community of Slate, who encouraged me at every turn. I've been committed to CrossFit ever since. I received my Level 1 in May of 2019, and to be honest it was more for knowledge. I never thought I'd be a coach, but once I coached a few classes I realized how much I enjoy it.
To me my proudest moment is not something I did but what people of this gym gave me, encouragement, accountability, and friendships that will last a lifetime.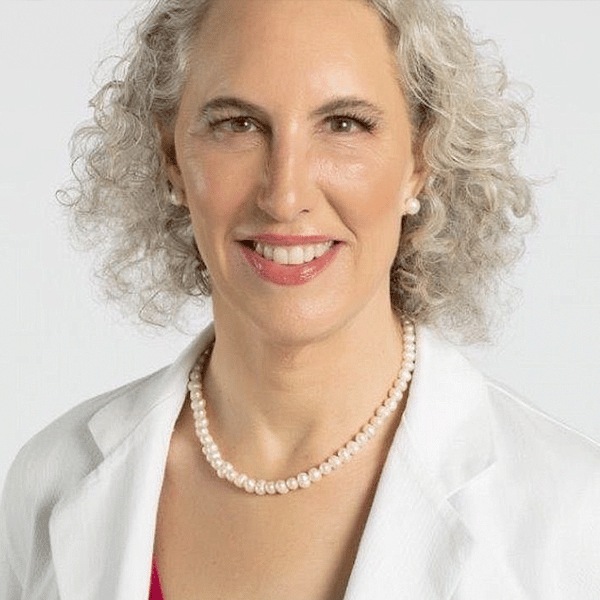 Karny Jacoby, MD FPMRS CPI
I grew up in Seattle, graduated from Franklin High School, and then spent 8 years as a Husky at University of Washington. After graduating from UW medical school, I spent 6 years at University of Texas Health Sciences, San Antonio in residency training for Urology. I am triple board certified in Urology, Female Pelvic Medicine and Reconstructive Surgery, and in Research Medicine.
I have been in practice in the greater Seattle area since 1992. I came back to Seattle to enjoy the outdoor activities like skiing, biking and hiking.
I've been involved in sports and fitness my entire life. I found functional fitness after a back injury at work made me rethink how I approached my movement patterns. My interest and focus with my patients, and really anyone who will listen, is wellness and prevention. I started Slate Strength & Conditioning in 2013 because I wanted to create a welcoming, inclusive space, where clients could achieve their goals, without judgment, and with lots of support from both the coaches and from the Slate community. In the fall of 2019, I received my MD-Level 1 CrossFit certification. I am so excited to be part of a growing movement and am looking forward to expanding the message of functional fitness.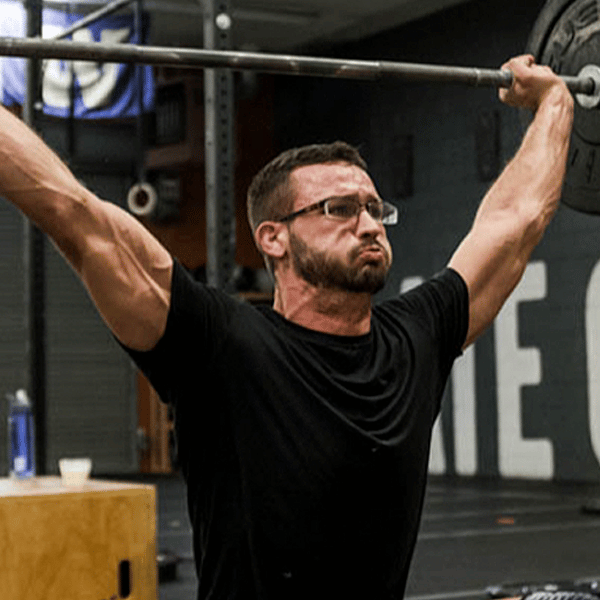 My path to Slate Strength & Conditioning began when I first tried CrossFit in 2008 while serving in the military and preparing for tryouts for the Navy wrestling team. I immediately fell in love with the cross training of functional fitness; the community, the intensity, and the results. After leaving the military in 2010 I was inspired to coach and compete, including qualifying for the Southeast Crossfit Regionals in 2012. I coached in Okinawa, Japan at one of the most renowned gyms in the Asia region for four years. and continued competing including the Asia Regionals. In fact in 2014 I broke into the top 10 in all of Asia!
My path ultimately led me to Seattle, WA in 2016 where I became a coach and owner at Slate and as well as a Seattle Firefighter.
There are 3 things that guide me as I continue to grow Slate. The first is results. No matter where you are in your fitness journey and no matter where you are going, Slate can help you reach your goals. Our programming maximizes individual improvement and growth in all aspects of health and fitness. Second, I want our members to have as much fun as possible in the process. Each hour that you spend at Slate should be filled with laughter, friends, and encouragement. Third, consistency and longevity are the key to continued results. It doesn't matter if you are 20 or 70, my goal is for you to be healthy and active for the rest of your life. Slate programming focuses on improving movement patterns and building your body rather than tearing it down.
As an owner, I am dedicated to constantly improving your experience within our doors, to growing our amazing community, to constantly improving our coaching and facility, and to creating the greatest gym in the world.
CrossFit Level 1 Trainer
CrossFit Gymnastics
USAW – Club Coach